If you're shopping for a crossover SUV, choosing can be tough; there are plenty of options available, and you'll need to poke around a bit to see which fits you best. Even after you've narrowed your choice down and come to our Ford dealer in Lake City for the quality and reliability you can count on, you still have a few great models to choose from.
At a glance, the 2018 Ford Escape and Ford Edge have a lot in common: they're similarly sized, both seat five, and both offer a great balance of passenger and cargo space. So what's the difference, and which is right for you?
2018 Ford Escape
The 2018 Ford Escape is classified as a compact crossover, and its dimensions are solid for that segment. The 2018 Escape sports a 105.9-inch wheelbase, a width of 72.4 inches, and a height of 66.3 inches. Even with its compact dimensions, though, the 2018 Escape still offers plenty of interior space with 37.3 inches of rear legroom and up to 34 cubic feet of cargo space.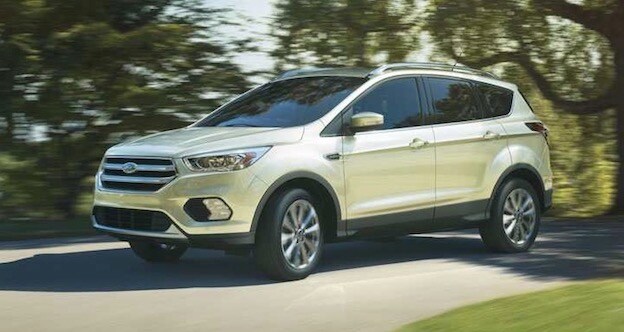 Capability is on the 2018 Escape's resume, too; a towing capacity of up to 3,500 lbs is among the highest in its class.
2018 Ford Edge
A midsize crossover, the 2018 Edge is a bit larger than its compact cousin. A 112.2-inch wheel base, 75.9-inch width, and 68.6-inch height give it a bit more space inside. Rear passengers enjoy just over 40 inches of legroom, while the cargo space can climb up to 39.3 cubic feet when you need it.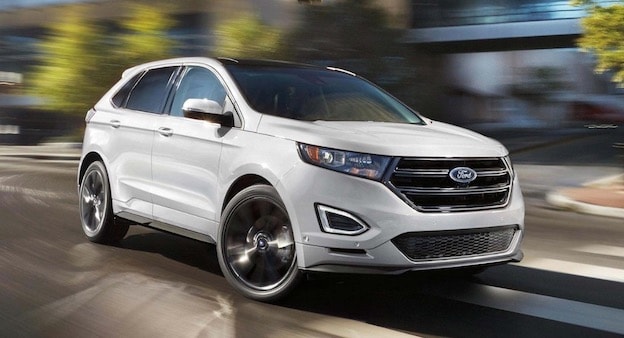 The 2018 Edge is also built with a bit more power to match its size. The team at Autotrader notes that the 2018 Edge, "puts an emphasis on performance and refinement." Of course, the larger 2018 Edge also carries a higher MSRP than the 2018 Escape.
All told, both crossovers bring comfortable cabins, flexible cargo space, and dependable performance to the table hear at Rountree Moore Ford. The ultimate decision comes down to how much space you need and how much you need it. We recommend test driving both vehicles before making your choice! For more information, or to schedule a test drive, don't hesitate to contact us by calling (833) 822-4318.