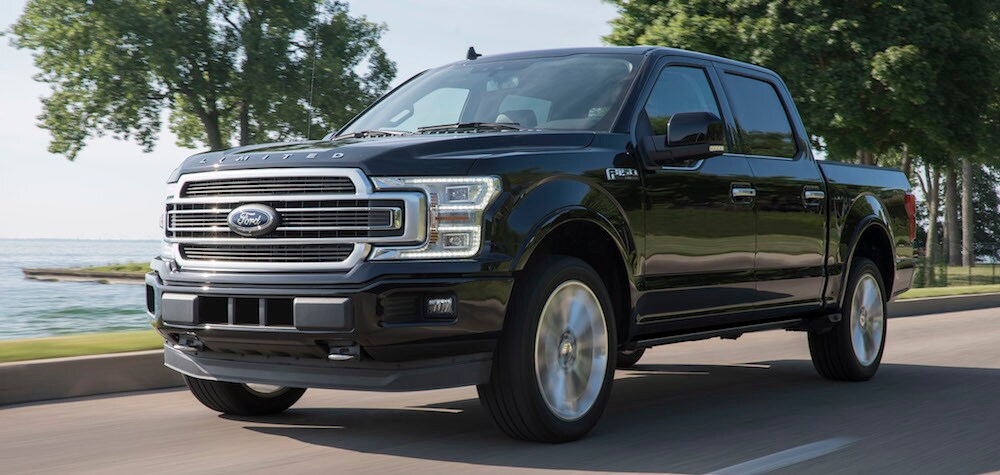 Powerful, advanced, and luxurious are just a few words to describe the newest Ford F-150 model. Built with durability in mind, this truck leads the competition and offers more power, both on and off the road, than any other truck in its class. With numerous trim levels and impressive features, it can be hard to decide which model is the right one for you. Luckily, our Lake City Ford dealer has all the brochures that highlight each Ford F-150 model from 2012 to the current available year model so that shoppers can find exactly what they're looking for in their next truck.
Click on a link below to download a PDF brochure:
Across the years, the F-150 model has consistently offered something for everyone to love. While still staying true to the original aesthetic of this pickup truck, the newest Ford F-150 trucks for sale offer Lake City drivers improved performance, a more refined cabin, standout technology, and superior safety features. Auto shoppers are treated to an improved lightweight yet sturdy frame that features signature design elements they've come to love with a modern twist. Inside the cabin, drivers are greeted with a luxurious interior that boasts the best of the best in terms of material quality and comfort, as well as superior technology and safety features. With all of these incredible features, it's easy to see why the Ford F-150 has remained a favorite for all these years.
Want to experience this legendary pickup truck for yourself? Contact us at Rountree Moore Ford to schedule a test drive, or give us a call at (833) 822-4318 to learn more!